Argentina Defence and Security Report 2015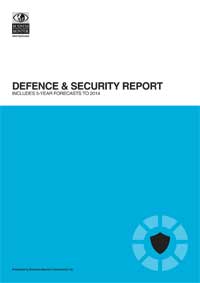 Our View: President Cristina Fernández de Kirchner has had an eventful year. With repeated visits to the
hospital it has affected her mid-term elections results. Although her party remains in control of both houses,
there is a distinct lack of power she now holds over proposing new legislature as well as amending the
current two term limit on presidential elects. Due to failing health and her lack of influence within the
Argentine government BMI expects her not to run for president again at the end of 2015. This will greatly
affect any further procurements as well as military/defensive spending.
The Argentine President, Cristina Fernández de Kirchner, has remained vocal in several areas and although
losing a high court ruling in regards to 'vulture funds' has continued to cause strained relations for her
country. None more so than against the United Kingdom for sovereignty over the Falkland Islands.
Argentina refers to the Falklands as Islas Malvinas and has claimed sovereignty over them previously. Since
fresh resurgence of the claims came in 2013 (marking the 30th anniversary of the Falklands war) this has
continued to not only be heard but garnered massive support from her country over 2014. This has been
hampered however, by the Falkland Islanders who took part in a referendum, voting by 1,513 to three to
remain a British overseas territory.
This report is part of BMI's country analyses series in multiple markets. If you buy multiple reports from this series you will receive below quantity discounts.
With the link below 'More reports' you will go to the overview page with all reports part of this series.
Quantity
Price per Report
2 reports
US$1,180.00
3 reports
US$1,120.00
4 reports
US$1,060.00
5 reports
US$1,005.00
6 reports
US$945.00
7-20 reports
US$885.00
21-100 reports
US$770.00
More reports with this discount.
* - discounts are calculated in your cart