Kazakhstan Oil and Gas Report Q1 2015
Published: Dec 2014 - Pages: 151 - Report code: ASDR-168602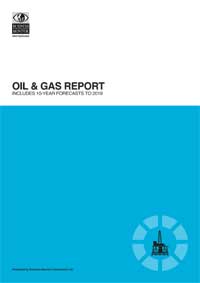 Although prolonged delays at the Kashagan field are continuing to suppress Kazakhstan's huge underground potential, we maintain a positive longer-term outlook for the country's oil and gas sector, which is expected to see its oil and gas production levels nearly double over our forecast period to 2023.

Key developments in Kazakhstan's oil and gas industry:
In October 2014, the Kazakh Energy Ministry announced that it will not move forward with plans to build a fourth refinery, instead choosing to expand the Shymkent refinery.
The decision was taken following an assessment of the global refined fuels market, which identified limited regional export opportunities, due to sufficient global supply.