Saudi Arabia Defence and Security Report Q1 2015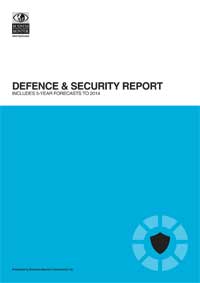 Our View:
Within an extremely complex region, Saudi Arabia's security and defence situation faces a number of challenges both on the internal and external front. The new report thinks that Saudi Arabia's defence and security policy-making is been affected by internal political rivalry within the Kingdom. Our view is that it is unlikely to become involved in an interstate conflict, and that its traditional leverage in Yemen, where it has previously intervened has been weakened. We think that its decision to join the coalition against the Islamic State is illustrative of a continuing counter-terrorism policy in view of its fears of attacks inside the Kingdom.

On the interstate front, Saudi Arabia seems to be continuing attempts to improve its relations with Iran to iron out some of the regional instability. On Saudi Arabia's northern border in Q414, we saw Iran shift its position in favour of Maliki to whom King Abdullah was strongly opposed. On Saudi Arabia's southern border, we saw the two states seemingly cooperate in bringing about the Houthi advance in Yemen and both sides seem willing to strengthen the Lebanese army.
This report is part of BMI's country analyses series in multiple markets. If you buy multiple reports from this series you will receive below quantity discounts.
With the link below 'More reports' you will go to the overview page with all reports part of this series.
Quantity
Price per Report
2 reports
US$1,180.00
3 reports
US$1,120.00
4 reports
US$1,060.00
5 reports
US$1,005.00
6 reports
US$945.00
7-20 reports
US$885.00
21-100 reports
US$770.00
More reports with this discount.
* - discounts are calculated in your cart