Kazakhstan and Central Asia Defence and Security Report Q1 2015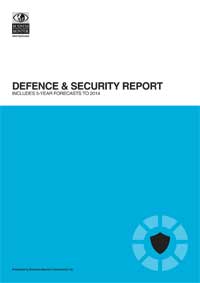 Our View:
At present, Kazakhstan and the other four Central Asia countries, Turkmenistan, Tajikistan, Uzbekistan, and Kyrgyzstan have limited defence budgets, yet numerous requirements. While the new report expects these budgets to increase incrementally over the coming years, the new reportalso expects the budgetary and underdevelopment challenges to limit those increases considerably. These countries face numerous internal and external security challenges, including border disputes, criminality, and domestic and transnational terrorism.

The new report expects Kazakhstan's defence spending to have reached USD2.4bn by the end of 2014 and USD2.6bn by the end of 2015. While Kazakhstan's domestic defence industries remain largely dependent on the old Soviet defence industrial complex, Kazakhstan has seen some interesting developments during the first half of 2014. Several contracts have been signed with western defence companies and with companies from emerging economies. The new report expects these contracts to add some new technologies to Kazakhstan's industrial base in the coming years notably in the aerospace sector.
This report is part of BMI's country analyses series in multiple markets. If you buy multiple reports from this series you will receive below quantity discounts.
With the link below 'More reports' you will go to the overview page with all reports part of this series.
Quantity
Price per Report
2 reports
US$1,180.00
3 reports
US$1,120.00
4 reports
US$1,060.00
5 reports
US$1,005.00
6 reports
US$945.00
7-20 reports
US$885.00
21-100 reports
US$770.00
More reports with this discount.
* - discounts are calculated in your cart