South Korea Defence and Security Report Q1 2015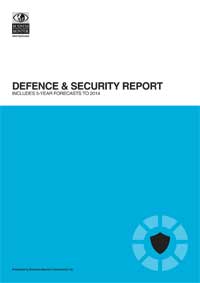 Our View:
South Korea's defence and security outlook is dominated by the unpredictable and tense relationship with Pyongyang. Uncertainty drives defence spending increases and technological development, with missile-defence and jet fighters the pre-eminent concerns for Seoul at present. Domestic defence companies have generally stagnated in 2013 and 2014, with a handful of key civilian orders providing a much-needed boon to their finances.
Longer-term, we see emerging markets in the Middle East and Sub-Saharan Africa as key areas for South Korean defence export growth.

A significant portion of defence expenditure funds are expected to be used to upgrade South Korea's missile defence system. The Korea Air Missiles Defence system (KAMD), or so called 'kill chain project' will see Seoul move from its German-made PAC-2 missile system to the PAC-3 system produced by American contractor Lockheed Martin. This project is expected to cost the Ministry of National Defence (MND) approximately USD26.4bn by 2019.
This report is part of BMI's country analyses series in multiple markets. If you buy multiple reports from this series you will receive below quantity discounts.
With the link below 'More reports' you will go to the overview page with all reports part of this series.
Quantity
Price per Report
2 reports
US$1,180.00
3 reports
US$1,120.00
4 reports
US$1,060.00
5 reports
US$1,005.00
6 reports
US$945.00
7-20 reports
US$885.00
21-100 reports
US$770.00
More reports with this discount.
* - discounts are calculated in your cart