Mexico Defence and Security Report 2015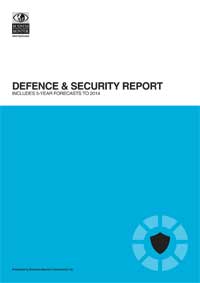 Our View:
During 2014, there has been a significant improvement in the anti-narcotics campaign with the arrest and deaths of several drug cartel leaders and officials. Some of the largest cartels have suffered losses and the campaign has received considerable praise. However, with a lot of civil unrest over the massacre of 43 trainee teachers, the security situation is likely to escalate in 2015, due to the continued corruption amongst the security forces.

Even though the operations against the drug cartels have had significant success over the past year, the corruption and alleged inactivity on certain cases has lead to an increase in civil unrest. Reports of 43 trainee teachers going missing and being discovered massacred have dominated media coerage, leading to riots and civil unrest. This has emphasised Mexico's weak security situation. Notably, even though hitmen of a drug cartel have confessed to the murders, it is believed that the trainee teachers were murdered by corrupt security officials. These allegations have not yet been addressed, indicating that no further action will be taken at this point.
This report is part of BMI's country analyses series in multiple markets. If you buy multiple reports from this series you will receive below quantity discounts.
With the link below 'More reports' you will go to the overview page with all reports part of this series.
Quantity
Price per Report
2 reports
US$1,180.00
3 reports
US$1,120.00
4 reports
US$1,060.00
5 reports
US$1,005.00
6 reports
US$945.00
7-20 reports
US$885.00
21-100 reports
US$770.00
More reports with this discount.
* - discounts are calculated in your cart