Hungary Defence and Security Report 2015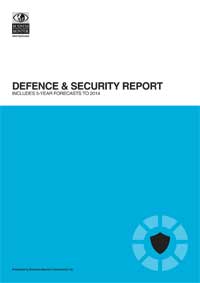 Our View:
Hungary acknowledges that its geographical position in Central Europe, bordering the Ukraine as well as the Balkans, presents some threats, as well as opportunities. Stability in Central and Eastern Europe and South East Europe, remains the top priority for Hungarian foreign and security policy.

Similar to other Eastern European countries, Hungary has had to deal with a significant transformation of its defence industry as a result of its post-Cold War democratic transition. Some companies such as Danubian Aircraft have been successful in this transformation. It has managed not only to recover from bankruptcy of its parent company PVG but also to participate in the operation of upgrading 14 Gripen and other aircraft for the Hungarian Air Force.
This report is part of BMI's country analyses series in multiple markets. If you buy multiple reports from this series you will receive below quantity discounts.
With the link below 'More reports' you will go to the overview page with all reports part of this series.
Quantity
Price per Report
2 reports
US$1,180.00
3 reports
US$1,120.00
4 reports
US$1,060.00
5 reports
US$1,005.00
6 reports
US$945.00
7-20 reports
US$885.00
21-100 reports
US$770.00
More reports with this discount.
* - discounts are calculated in your cart