France Defence and Security Report Q1 2015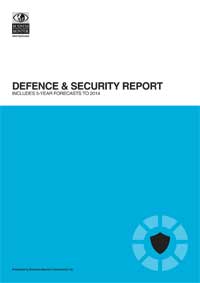 Our View:
The new France Defence & Security Report examines the current structure of the French armed forces. It evaluates ongoing defence reform initiatives and examines the position of France in NATO and its defence commitments around the world. In addition, it discusses the French defence industry and its performance both in home and international markets.

Regarding defence spending we expect France to spend USD53bn on defence in 2014. We believe that France will spend an average of USD51bn on defence between 2015 and 2019 with the defence budget increasing to USD52.8 by 2019.

In terms of defence exports, official figures published during Q414 noted that the value of French military exports had increasing by up to 42% in 2013, compared to 2012. French military operations have been said to have been very helpful as a 'real world' showcase for the capabilities of French defence products, while increased government support for French exports are also said to have been significant in the increase in export values.
This report is part of BMI's country analyses series in multiple markets. If you buy multiple reports from this series you will receive below quantity discounts.
With the link below 'More reports' you will go to the overview page with all reports part of this series.
Quantity
Price per Report
2 reports
US$1,180.00
3 reports
US$1,120.00
4 reports
US$1,060.00
5 reports
US$1,005.00
6 reports
US$945.00
7-20 reports
US$885.00
21-100 reports
US$770.00
More reports with this discount.
* - discounts are calculated in your cart