Email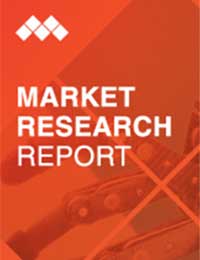 A microgrid's distinguishing feature is its ability, to separate and isolate itself from the utility grid (macrogrid) seamlessly with little or no disruption to the loads within the system and automatically reconnect as and when desired. Many countries generate electricity in large centralized facilities, such as fossil fuel, nuclear power plants, large solar power plants or hydropower plants. Thus, a distributed generation system is used, which allows the collection of energy from many sources, has lower environmental impacts, and improved security.

Microgrids are self-sustaining power networks within the larger grid system that provide a higher level of reliability at a local level, than what is provided by the entire power system as a whole. To provide tailored, efficient, and reliable energy services to end users, a microgrid employs and integrates a wide range of distributed energy technologies such as generation, storage and advanced controls, metering, and communications into a controlled system that manages energy generation, transmission, distribution, and usage on a small scale compared to the conventional microgrid.
The report is based on the extensive research study of the microgrid market and aimed at identifying the entire market of the microgrid technology segment, grid type, application segment, consumption pattern segment, and geographic split. The technology segment for the global microgrid market includes segmentation- by component and power technology.

The application segment for the global microgrid market includes segmentation by campus/institutional, commercial, defense & military, and others. The consumption pattern segment for the global microgrid market includes segmentation by urban/metropolitan, semi-urban, and rural island. Similarly, the grid type market is segmented by connected, off-grid, and hybrid. The microgrid market is segmented geographically into four major regions, namely- North America, Europe, Asia-Pacific, and Rest of the World. North America leads globally in terms of installed capacity of microgrid networks, followed by Asia-Pacific and Europe. Besides, a detailed discussion on drivers, restraints, and opportunities of the market is also presented. Major drivers include increasing demand & aging infrastructure, need for reliable & secure power, electrification in the third world countries and regulatory incentives. Major restraints are technological and economic barriers.

The report also gives detailed profiles of various companies currently active or just venturing into the microgrid market. All the other details of key players in the entire value chain such as key product launches, technologies, industry partners, financials, and growth strategies are discussed in the extensive company profiles section. In addition to the company profiles, a competitive landscape of the current market is analyzed.
Major players in the microgrid market are ABB Group (Switzerland), Siemens AG (Germany), GE (U.S.), and Lockheed Martin Corporation (U.S.).