Germany Defence and Security Report Q1 2015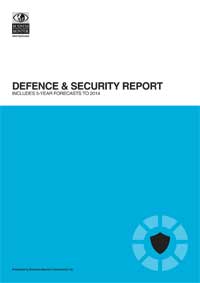 Our View:
The new Germany Defence & Security Report for Q115 examines the country's defence posture, defence procurement initiatives and its defence spending. Chiefly, the report examines the sometimes painful transition of Germany's armed forces from their Cold War-era role of defending the country against Soviet and Warsaw Pact aggression, into a force capable of meeting the security challenges of the 21st century.

We expect Germany to spend up to USD47.5bn on defence in 2015. Since the start of the decade, German defence spending has fluctuated, sustaining an average value of USD47.7bn between 2011 and 2014. In 2016, we expect defence spending to rise to USD46.9bn. However, we expect German defence spending levels to level out, sustaining more balanced growth over the years from here on out. For example, in 2017, we expect defence spending to rise again to USD48.1bn, before reaching USD49.4bn in the 2018/19 timeframe.
This report is part of BMI's country analyses series in multiple markets. If you buy multiple reports from this series you will receive below quantity discounts.
With the link below 'More reports' you will go to the overview page with all reports part of this series.
Quantity
Price per Report
2 reports
US$1,180.00
3 reports
US$1,120.00
4 reports
US$1,060.00
5 reports
US$1,005.00
6 reports
US$945.00
7-20 reports
US$885.00
21-100 reports
US$770.00
More reports with this discount.
* - discounts are calculated in your cart