Czech Republic Defence and Security Report 2015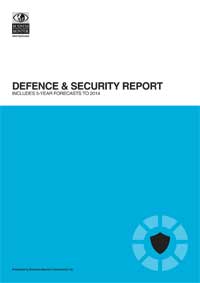 Our View:
The Czech Republic is to continue to benefit from its membership in both NATO and the EU, both in terms of the capability of its armed forces, and the breadth and capacity of its defence industry. Budgetary constraints are to keep troop levels and budgetary allocation stagnant for the foreseeable future. This in turn will result in little growth in the domestic arms market, although international sales of training aircraft continue to perform well. As part of the EU and NATO, and with a small international presence, the Czech Republic has few threats to its security, although the rise of the far-right is an issue we continue to monitor.

The Czech Republic is expected to spend up to USD2.1bn on defence in 2015, according to the new report forecasting. The past four years has seen a reduction in defence spending as the country has grappled with wider government spending and economic challenges. We do not expect defence spending in the Czech Republic to increase significantly over the remainder of the forecast period, up to and including 2018, by which time we expect annual defence spending to have reached USD2.6bn.
This report is part of BMI's country analyses series in multiple markets. If you buy multiple reports from this series you will receive below quantity discounts.
With the link below 'More reports' you will go to the overview page with all reports part of this series.
Quantity
Price per Report
2 reports
US$1,180.00
3 reports
US$1,120.00
4 reports
US$1,060.00
5 reports
US$1,005.00
6 reports
US$945.00
7-20 reports
US$885.00
21-100 reports
US$770.00
More reports with this discount.
* - discounts are calculated in your cart