Turkey Defence and Security Report Q1 2015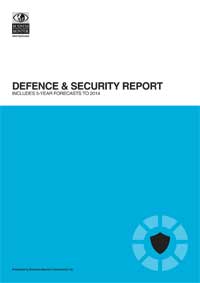 Our View:
On the whole, Turkey is one of the more stable countries in the Near East region. That said, the instability in its surrounding neighbourhood is affecting Turkey's regional interests. The new report thinks that international dynamics are bringing Turkey to roll back somewhat its Syrian policy, notably through modification of its previous support of extremist groups in the region. Turkey is continuing its efforts to boost its indigenous defence production capacity are continuing via investments, joint ventures with international companies. From the the new reports perspective, Turkey could serve as a potential market to opt for cheaper offshore production processes, although caution is necessary.

We expect that Turkey will spend up to USD20.6bn on defence in 2014. Up to and including 2019, we expect Turkey to spend an average of USD28.4bn on defence annually. We anticipate that Turkey will increase its defence spending to USD23.9bn in 2015, which will then experience a further increase to 2016 to USD27.3. By 2019, we expect the annual defence budget to have reached USD32.5bn. phenomenally fantastic
This report is part of BMI's country analyses series in multiple markets. If you buy multiple reports from this series you will receive below quantity discounts.
With the link below 'More reports' you will go to the overview page with all reports part of this series.
Quantity
Price per Report
2 reports
US$1,180.00
3 reports
US$1,120.00
4 reports
US$1,060.00
5 reports
US$1,005.00
6 reports
US$945.00
7-20 reports
US$885.00
21-100 reports
US$770.00
More reports with this discount.
* - discounts are calculated in your cart