Israel Defence and Security Report Q1 2015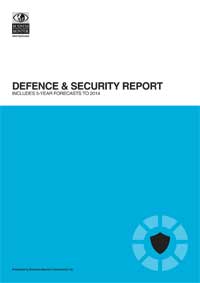 Our View:
Israel's domestic and regional security situation remains volatile. The new report thinks that the ceasefire between Israel and Hamas is a short-term solution for temporary peace. However, we expect a likely resumption of hostilities in the not too distant future. We are currently most concerned about the rising tensions across the West Bank. We also expect the number of Christian draftees into the army to increase without notable impact to the size of the army.

This quarter, the new reportexplains how divisions exist and divisions are being created by the Israeli government in relation to compulsory military service. We think that coercing Israel's Ultra-Orthodox Jews to enlist has the potential to produce a series of unforeseen outcomes. We foresee the trend of conscientious objection from Israel's Druze community to emerge further in times ahead and we expect the number of Christian draftees to increase, although without notable impact on the size of the armed forces.
This report is part of BMI's country analyses series in multiple markets. If you buy multiple reports from this series you will receive below quantity discounts.
With the link below 'More reports' you will go to the overview page with all reports part of this series.
Quantity
Price per Report
2 reports
US$1,180.00
3 reports
US$1,120.00
4 reports
US$1,060.00
5 reports
US$1,005.00
6 reports
US$945.00
7-20 reports
US$885.00
21-100 reports
US$770.00
More reports with this discount.
* - discounts are calculated in your cart