Croatia Defence and Security Report Q1 2015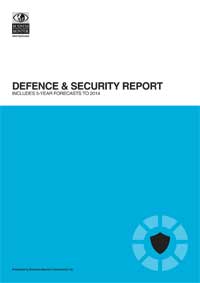 The new report Croatia Defence & Security Report examines the military and security dynamics of this Balkan nation. The report provides a comprehensive overview of the security challenges faced by Croatia, now and in the future. Several aspects of Croatia's defence and security posture are examined, including its defence procurement processes, military posture and strategic risks. The report suggests that despite the current financial challenges faced by the country, Croatia is broadly continuing on a path of military modernisation.
Croatia will spend USD794.8mn on defence in 2014, rising to USD797.4 in 2015, according to our calculations. On average, the country has spent USD890.8mn annually between 2011 and 2013. During this period, the country's defence budget has steadily declined. This reduction in spending has occurred as the result of a general contraction in the Croatian economy. For the rest of the forecast period, we expect Croatia to spend an average of USD825.7mn on defence annually between 2015 and 2019 with the defence budget reaching USD864.6mn in the 2018/19 timeframe.
This report is part of BMI's country analyses series in multiple markets. If you buy multiple reports from this series you will receive below quantity discounts.
With the link below 'More reports' you will go to the overview page with all reports part of this series.
Quantity
Price per Report
2 reports
US$1,180.00
3 reports
US$1,120.00
4 reports
US$1,060.00
5 reports
US$1,005.00
6 reports
US$945.00
7-20 reports
US$885.00
21-100 reports
US$770.00
More reports with this discount.
* - discounts are calculated in your cart