Egypt Defence and Security Report Q1 2015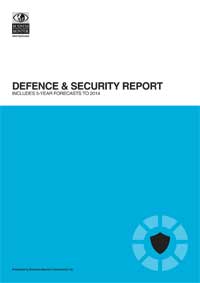 Our View:
At the end of 2014, security issues for Egypt both at the domestic and regional level continue to be of major concern. The reports view is that Egyptís violent crack on all forms of political opposition risks pushing more and more young people - a key segment of the population - towards adopting extremist views in the long term. As the military seeks to continue strengthening its grip on power, we are expecting defence spending to increase both in absolute and relative terms in 2015.

Demonstrations amongst Egyptian youths continue in the Nile Delta, which we suspect has the potential to be the Achilles heel of the al-Sisiís regime. The collective punishment of entire communities in the Sinai also places the army at risk of losing the battle of hearts and minds against extremism. Furthermore, the cancellation of the talks with Hamas for a long term ceasefire with Israel does not bode well for lasting stability on Egyptís eastern frontier.
This report is part of BMI's country analyses series in multiple markets. If you buy multiple reports from this series you will receive below quantity discounts.
With the link below 'More reports' you will go to the overview page with all reports part of this series.
Quantity
Price per Report
2 reports
US$1,180.00
3 reports
US$1,120.00
4 reports
US$1,060.00
5 reports
US$1,005.00
6 reports
US$945.00
7-20 reports
US$885.00
21-100 reports
US$770.00
More reports with this discount.
* - discounts are calculated in your cart