Singapore Defence and Security Report Q1 2015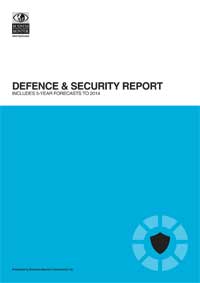 Our View:
Defence spending remains a top priority for the Singaporean government which is executing a prudent military procurement agenda with a long-term outlook that will transcend the Singapore Armed Forces (SAF) into a third generation fighting force. In the future, we expect to see sustained levels of weapons imports from American and European arms manufacturers, as well as continued support for domestic defence company, ST Engineering. The key downside risk Singapore's defence expenditure stems from a GDP downturn, but we forecast positive and stable economic growth through to 2018.
The new report forecasts Singaporean defence expenditure to reach USD11.6bn in 2015 as the Ministry of Defence upholds its commitment to steady and sustained spending policy, which is focused on hi-tech weaponry. This bodes well for domestic and international security and defence firms, which will see Singapore to maintain its position as a top five global arms importer. Singapore is investing in submarines, unmanned aerial vehicles (UAVs), and new fighter jets. The city-state is tipped as one of the leading customers for the Lockheed Martin F-35 fighter programme, however fresh reports indicating further F-15 acquisitions have raised question marks over Singapore's commitment.
This report is part of BMI's country analyses series in multiple markets. If you buy multiple reports from this series you will receive below quantity discounts.
With the link below 'More reports' you will go to the overview page with all reports part of this series.
Quantity
Price per Report
2 reports
US$1,180.00
3 reports
US$1,120.00
4 reports
US$1,060.00
5 reports
US$1,005.00
6 reports
US$945.00
7-20 reports
US$885.00
21-100 reports
US$770.00
More reports with this discount.
* - discounts are calculated in your cart