Bulgaria Defence and Security Report Q1 2015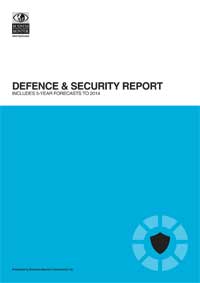 On 18th August 2014 it was reported that Bulgaria's main political parties had agreed to increase the share of the country's defence budget which is spent on equipment by up to 20 percent. Bulgaria has come under considerable pressure in recent years to enhance and modernise its materiel. In particular, the North Atlantic Treaty Organisation is encouraging Bulgaria to invest in advanced equipment which can correspondingly reduce the manpower size of the country's armed forces.
On average, the Bulgarian armed forces have maintained a numerical size of 78,200 personnel between 2001 and 2011 across all three services. The size of the armed forces has declined from circa 111,300 in 2001 to 47,300 in 2011. The size of the armed forces is expected to contract still further with up to 1,300 civilian and military personnel being laid off by the end of 2014.
This report is part of BMI's country analyses series in multiple markets. If you buy multiple reports from this series you will receive below quantity discounts.
With the link below 'More reports' you will go to the overview page with all reports part of this series.
Quantity
Price per Report
2 reports
US$1,180.00
3 reports
US$1,120.00
4 reports
US$1,060.00
5 reports
US$1,005.00
6 reports
US$945.00
7-20 reports
US$885.00
21-100 reports
US$770.00
More reports with this discount.
* - discounts are calculated in your cart