| Published | Pages | Publisher | Report code |
| --- | --- | --- | --- |
| May 2011 | 372 | GBI Research | ASDR-15697 |

Email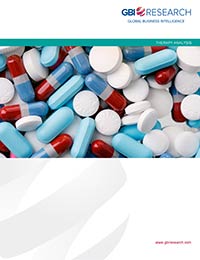 The report will provide an in-depth analysis of the power market of selected African countries (South Africa, Algeria, Egypt, Tunisia, Libya, Nigeria and Mozambique and others). The research analyzes their regulatory framework and the infrastructure of their power sectors. It provides a detailed forecast of the installed capacity by thermal, hydro, renewable (solar PV, biomass, wind etc.) and nuclear energy in each of the countries up to 2020. The report, coupled with elaborate information on active and upcoming power plants in the countries and competitive landscape, will provide a comprehensive understanding of the top African power markets.


Scope
The top power markets to be covered include South Africa, Algeria, Egypt, Tunisia, Libya, Nigeria and Mozambique and others.
Review of the key power sources – thermal, hydro, renewable, nuclear.
Data types included are installed capacity, consumption, power demand, power generation by sources and by country.
Data provided from 2000 to 2010, with forecasts to 2020.
Analysis of import, export, regulatory and infrastructure of the power sector in the key countries.
The report provides details of active and upcoming plants in the country.
Comptetive landscape of the countries.
Business overview, SWOT Analysis and review of operational metrics of key companies in the region.
Insights into the major trends, drivers and challenges in the overall industry.

Reasons to buy
Identify the scope of emerging technologies in the geography.
Identify key markets and investment opportunities for foreign investors in the power sector in Africa.
Facilitate decision-making based on strong historical and forecast data and detailed growth opportunities analysis.
Understand and respond to the regulatory and foreign investment structure in the countries.
Position yourself to take maximum advantage of the top African power market's growth potential.
Identify the risks associated with the market and transform them into opportunities for future growth.
Purchase this report
Unfortunately this market research is not available anymore, please use the links below to find related reports.