Email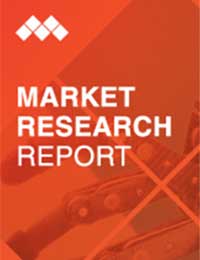 The Unmanned Aerial Vehicles (UAV) market research report includes the detailed study of the UAVs in the defense, commercial, and homeland security sectors. This report provides a detailed analysis of the UAV market, during the next six years. It discusses about the industry, market, and technology trends that are currently prevailing in the UAV market. The UAV market report analysis categorizes the global UAV market on the basis of class, sub-systems, payloads, applications, funding, regional, and country analysis. The UAV market over the next few years is expected to exhibit a robust growth of 7.73%, during 2014 to 2020. The global Unmanned Aerial Vehicle (UAV) market is valued at $6,762 million in 2014 and is expected to show a robust growth, reaching $10,573 million in 2020, thereby registering a CAGR of 7.73%, till 2020.
The study describes the market dynamics in the UAV market with a detailed regional and country wise analysis of the UAV technologies and applications. The technological advancements in improving the UAV functionality and autonomic decision making capabilities for complex remote operations are projected to drive the UAV market, in the upcoming years. The U.S. accounts for nearly 66% of the global UAV market, in 2014. The U.S., Israel, China, the U.K., Australia, Canada, France and India are some regions contributing to the high demand for UAVs.
Countries such as China and India in the Asia-Pacific region are proving to be the emerging markets. The report gives insights into regional and technological trends and also provides the market share analyses for major countries. It includes a detailed study of leading companies with respect to their financial analysis, products and services, and key developments; in order to provide an in- depth competitor analysis.
Primary interviews have been conducted with major industry experts to get insights about this industry. The company analysis of key players includes companies such as GA-ASI (U.S.), Northrop Grumman Corporation (U.S.), Elbit Systems Ltd (Israel), IAI Ltd. (Israel), and AeroVironment Inc. (U.S.), among others.

Key Takeaways
The UAV market is expected to show a strong growth during the study period, with the increase in functionality of UAVs and demand for UAVs in the civil and commercial sector
The UAV market has been segmented based on class – small, tactical, strategic, & special purpose; based on payloads; based on sub-systems – GCS (Ground Control Systems), data links, & software; based on funding – procurements, RDT&E, & O&M, based on geography – countries, and based on applications - defense, commercial, & homeland security
The UAVs have high endurance and hence, play a crucial role in critical military and commercial operations
With the use of UAVs in combat operations, ISR (Intelligence, surveillance, target) acquisition, climate & pollution monitoring, border security operations, and maritime operations, the demand for UAVs is expected to drive this market
The demand for UAVs is expected to be triggered by the growing need for autonomous control systems and efficient operability in future
Survivability and adaptability to the external environmental conditions during remote missions, and the communicating with the station in such situations, can be some of the challenges for the UAV market
The use of small UAVs in performing civil and commercial operations such as photography, wild life research & survey, agriculture, surveying & mapping and other applications recently, has triggered the demand for UAVs in the commercial sector