Email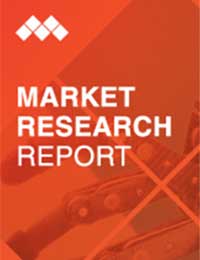 Digital imaging is one of the most rapidly evolving areas in electronics. The popularity of social networking, which enables users to instantly share their latest photos, has led to increasing demand for camera functions in mobile phones and for tablets, PC with high image/video quality. Image sensors with enhanced sensitivity and dynamic ranges have led to better image quality for consumers. Therefore, the massive growth in demand for camera-enabled mobile phones and tablets PC across the globe will have a direct impact on the image sensors market.

There has been a growing need for image sensors in the application such as; consumer electronics, automotive & transportation, healthcare, industrial, security & surveillance, and aerospace and defense. For instance, in healthcare application, researchers from the Georgia Institute of Technology have developed the catheter-based device equipped with a CMOS image sensor that would provide real-time 3D images of heart, coronary arteries, and peripheral blood vessels, which would help to guide surgeons during heart procedures.

Image Sensor market is expected to grow at a CAGR of 8.06% from 2014 to 2020. The APAC market accounts for the highest market share of 38.30% during 2013, and is expected to grow at a CAGR of 10.15% from 2014 to 2020; whereas North America and Europe is expected to grow at a CAGR of 6.29% and 5.30% from 2014 to 2020.

The report describes the value chain for image sensor market by considering all the major stakeholders in the market and their role in the analysis. The report also provides a detailed study of the Porter's five forces analysis of the market. The players involved in the development image sensor market include Aptina Imaging Corporation (U.S.), Canon Inc. (Japan), CMOSIS (Belgium), OmniVision Technologies, Inc. (U.S.), ON Semiconductor (U.S.), Samsung Group (South Korea), Sony Corporation (Japan), STMicroelectronics N.V. (Switzerland), Teledyne DALSA (Canada), and Toshiba Corporation (Japan). These companies operate globally and put image sensor to various application.