Email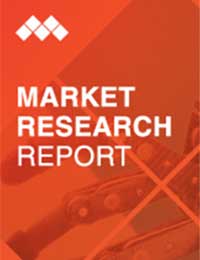 Various governments, regulatory bodies, and international trade/industry bodies are evaluating on how best to alleviate the risks in the maritime region. The risks in the maritime transportation are very high and also added up to huge losses in case of any illegal or terror activities. Maritime threats such as terrorist, environmental destruction, illegal seaborne immigration, and transnational criminal and piracy threats have created demand to have regulated and standard maritime security systems in place.
The vendors of maritime security include companies such as Kongsberg, Raytheon, Terma, Thales Group, Northrop Grumman Corporation, and Honeywell. Other companies that cater to the maritime security market include Aegis, Hart Security, HudsonAnalytix, Neptune Maritime Security Ltd., and Trident Group. The maritime security market research report analyzes global adoption trends, future growth potentials, key drivers, restraints, opportunities, and best practices in this market. The report also analyzes market sizes and revenue forecasts across different regions as well as industry verticals.
The new report has segmented the maritime security market by type of technologies and systems: screening and scanning, access control, detectors, Geographic Information System (GIS), surveillance and tracking, weather monitoring, smart containers, Supervisory Control and Data Acquisition (SCADA), communication, and others; by type of services: training, risk assessment and investigation, maintenance and support, consulting, and others; by categories: port and critical infrastructure security, vessel security, and coastal surveillance; and by regions: North America (NA), Asia Pacific (APAC), Europe (EU), Middle East and Africa (MEA), and Latin America (LA).
The new report forecasts the maritime security market to grow from $13.94 billion in 2014 to $20.87 billion in 2019. Over the next 5 years, this market is expected to experience high traction in Asia-Pacific (APAC), Latin America (LA), and the Middle East and Africa (MEA) regions.


The maritime security market report will help the market leaders/new entrants in this market in the following ways:
This report segments the market into various solutions, providing the closest approximate market forecasts for the overall market and the subsegments. The report further analyzes market numbers and provides split across regions.
This report will help the market leaders/new entrants in better understanding of the competitors and help gain more insights to enhance their position in business. There is a separate section on competitive landscape, including mergers and acquisition, venture capital funding, and social reach of the players in the market. Besides, it covers company profiles of 10 major players in this market.