Brazil Defence and Security Report Q4 2014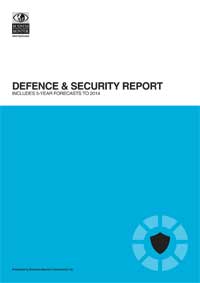 Our View: With the FIFA World Cup fast approaching, Brazil is making the final preparations for what will be the largest security operation ever undertaken on Brazilian soil.

The security operation will involve 170,000 personnel from the police, military and secret service.

With the international spotlight focused on Brazil it is no surprise that such substantial investment is being made to ensure a smooth and safe tournament.

In many ways Brazil's World Cup is seen as means through which Brazil can improve its global reach and influence.

Interestingly the first half of 2014 has seen Brazil make a concerted effort to increase its global influence by enhancing defence cooperation with partners.

During Q214 Brazilian Defence Minister Celso Amorim toured Angola, Mozambique and South Africa with the aim of enhancing cooperation in areas such as cyber-security, military training and military intelligence.

Concluding his visit to Mozambique, Defence Minister Amorim announced the donation of three ex-Brazilian Air Force Embraer EMB-312 Tucano trainer aircraft and possible financing of three Super Tucanos to boost the operational and combat capacity of the Mozambican armed forces.

It was also announced that Brazil would dispatch a delegation to Mozambique to help develop naval bases and naval training facilities.

The development of these defence ties signifies a concerted effort by Brazil to extend its soft power across the African continent.
This report is part of BMI's country analyses series in multiple markets. If you buy multiple reports from this series you will receive below quantity discounts.
With the link below 'More reports' you will go to the overview page with all reports part of this series.
Quantity
Price per Report
2 reports
US$1,180.00
3 reports
US$1,120.00
4 reports
US$1,060.00
5 reports
US$1,005.00
6 reports
US$945.00
7-20 reports
US$885.00
21-100 reports
US$770.00
More reports with this discount.
* - discounts are calculated in your cart