India Biometrics Market Forecast and Opportunities, 2019
Published: Sep 2014 -
Pages: 285 -
Publisher: TechSci Research -
Report code:
ASDR-147425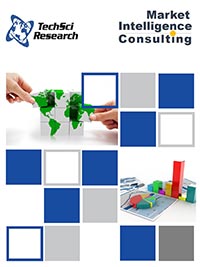 Biometric solutions are increasingly being used for enhancing security and protection in private as well as government establishments in India. The country's government is focusing on using biometric systems to store vital information for digitizing driving licenses and other national IDs that are of crucial importance to the country. India's largest government run National ID project "Aadhaar", which comes under the ambit of Unique Identification Authority of India (UIDAI), has been significantly boosting the country's biometric systems market. More than 400 million citizens have been already enrolled, and the project is currently in its second phase. The process of enrolment for Aadhaar number involves the use of biometric systems that include both fingerprint and IRIS detection systems. NREGA (National Rural Employment Guarantee Act) and e-driving licenses are other major projects initiated by the government of India that are augmenting the demand for biometric systems. In addition, over the last few years, the adoption of biometric systems is also rising in residential segment due to increasing incidences of crimes in urban areas of the country.

According to TechSci Research report "India Biometrics Market Forecast & Opportunities, 2019", the country's biometrics market is projected to reach USD2.7 billion by 2019 on account of growing demand for security solutions in residential, transportation, banking and hospitality sectors coupled with increasing spending on defense security equipment. Lack of data protection and inadequate border security, coupled with growing security concerns and incidences of crimes are spurring growth in the biometrics market in India. The adoption of security systems like surveillance cameras and access control systems is expected to grow in the residential sector during the forecast period. Few of the major challenges that are restricting the adoption of biometrics systems include high cost of equipment and lack of proper implementation in government projects. Presently, the major players involved in offering biometric solutions in India include Sagem Morpho, 3M and NEC. "India Biometrics Market Forecast & Opportunities, 2019" discusses the following aspects about the biometrics market in India:
India Biometrics Market Size, Share & Forecast
Segmental Analysis – Fingerprint, IRIS, Face, Voice, etc.
Regional Analysis
Distribution Channel Analysis
Industry Risk Analysis
Changing Market Trends & Emerging Opportunities
Competitive Landscape & Strategic Recommendations
Why You Should Buy This Report?
To gain an in-depth understanding of biometrics market in India
To identify the on-going trends and anticipated growth during the next five years
To help industry consultants, biometrics manufacturers and distributors align their market-centric strategies
To take research based business decisions and add weight to presentations and marketing material
To avail 10% customization in the report without any extra charges and get the research data or trends added in the report as per the buyer's specific needs
Report Methodology
The information contained in this report is based upon both primary and secondary sources. Primary research included interviews with India biometrics market vendors and channel partners and end user industries. Secondary research included an exhaustive search of relevant publications like company annual report, financial reports and proprietary databases.