Global In-flight Entertainment Market 2014-2018
Published: Aug 2014 -
Pages: 61 -
Publisher: technavio -
Report code:
ASDR-140150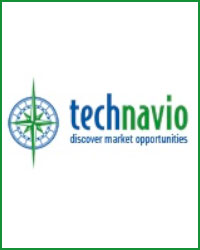 IFE systems provide entertainment to aircraft passengers in the form of movies, music, and games. Passengers may also feel the need of internet connectivity; hence, to cater to this demand, airlines have started providing internet facilities to passengers on board. A majority of the airlines are seeing IFE as a value-added service to enhance passenger experience. Airlines provide IFE in different forms such as overhead systems that run pre-programmed content and in-seat systems that give passengers an option to choose from a list of video or audio-based entertainment.
TechNavio's analysts forecast the Global In-flight Entertainment Market to grow at a CAGR of 7.69 percent over the period 2013-2018.

Covered in this Report
The Global In-flight Entertainment Market 2014-2018, has been prepared based on an in-depth market analysis with inputs from industry experts. The report covers the Americas, and the EMEA and APAC regions; it also covers the Global In-flight Entertainment Market landscape and its growth prospects in the coming years. The report also includes a discussion of the key vendors operating in this market.

Key Vendors
Global Eagle Entertainment Inc.
Panasonic Avionics Corp.
Rockwell Collins Inc.
Thales SA
Other Prominent Vendors
Airlines Services Ltd
Digecor
DMD Phantom
IFE Services Ltd
Interact Network Inc.
Lumexis Corporation
OnAir
Spafax
StoreBox Inflight Inc.
Tradex Inc.
Zodiac Inflight Innovations
Market Driver
Increase in Demand for Air Travel
For a full, detailed list, view our report.
Market Challenge
Rapid Technological Changes
For a full, detailed list, view our report.
Market Trend
Emerging Technologies for IFE Systems
For a full, detailed list, view our report.
Key Questions Answered in this Report
What will the market size be in 2018 and what will the growth rate be?
What are the key market trends?
What is driving this market?
What are the challenges to market growth?
Who are the key vendors in this market space?
What are the market opportunities and threats faced by the key vendors?
What are the strengths and weaknesses of the key vendors?
Methodology
Research methodology is based on extensive primary and secondary research. Primary research includes in-depth interviews with industry experts, vendors, resellers and customers. Secondary research includes Technavio Platform, industry publications, company reports, news articles, analyst reports, trade associations and the data published by Government agencies.