Small Arms Market - Global Forecasts and Analysis 2014 - 2019
(Pistols, Rifles, Sub Machine Guns, Assault Rifles and Light Machine Guns), by Application - Civil, Military, Homeland Security, by Region, by Country
Published: Mar 2014 - Pages: 156 - Report code: ASDR-105417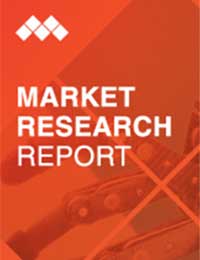 The global small arms market is expected to be $1,695.41 million in 2014 and is estimated to grow at a CAGR of 2.60% and reach $1,927.46 million in 2019.

The change in nature of warfare has resulted in the increased production of small weapons. There is a need for more efficient systems in the battlefield for improved performance. The budget cut of pistols, rifles, submachine guns, and other small arms will have a minimum impact on the small arms market. Militarization of police force and drug trafficking are the major drivers of this market.

The report gives insight into the regional trends for spending and analyzing the market share. It talks about the leading competitors in the small weapons industry. Apart from general overview of the companies, the report also provides the financial analysis, products & services and key developments.

The small arms industry is fragmented and its major players are the U.S. and Israel.

New growth region of this market is Asia-Pacific, as a lot of developments have taken place in this region. In India, a new pistol has been brought in the market specially designed for women for self-defence.